UBISOFT® ANUNCIÓ QUE TRIALS® OF THE BLOOD DRAGON YA ESTÁ DISPONIBLE A PARTIR DEL DÍA DE HOY
Lunes 13 de junio de 2016 — Ciudad de México, 13 de junio de 2016 — El día de hoy, durante la conferencia de prensa de Ubisoft en E3, la compañía anunció que Trials® of the Blood Dragon, la secuela de la exitosa serie Trials, está disponible para descargar a nivel mundial en Xbox One, PlayStation 4 y PC. Trials® of the Blood Dragon es una experiencia explosiva single player en la que se combinan de manera perfecta el ya conocido gameplay competitivo basado en la física de Trials, así como una actitud bañada en neón de Blood Dragon. Trials® of the Blood Dragon está disponible por un precio aproximado de $14.99 DLS y está clasificado T for Teen.
Trials® of the Blood Dragon expande el notorio gameplay de motocross de en plataforma de Trials y lo convierte en una aventura guiada por la narrativa. Los jugadores viajarán por 30 misiones que abarcan siete mundos diferentes, desde la Guerra de Vietnam hasta el espacio y hasta el mismísimo Infierno.
Atravesando estos mundos únicos, los jugadores usarán un rango de vehículos que desafían la gravedad, armas y herramientas desde motocicletas hasta jetpacks; rifles de plasma y lanzadores de CD; y un gancho para cruzar y atravesar lo que necesiten. Con Trials® of the Blood Dragon, también hay objetivos guiados por la narrativa, apoyados por un colorido elenco de personajes que te toparás durante tu viaje.
Adicionalmente, los jugadores podrán competir entre sí en leader-boards asíncronos para darle un toque más competitivo al juego. Completando la experiencia se encuentra la banda sonora del juego, compuesta por Power Glove, la cual podrá ser desbloqueada por los jugadores en el transcurso del juego.
Para más información sobre Trials® of the Blood Dragon, por favor visita www.ubisoft.com, sigue Trials of the Blood Dragon en www.twitter/trialsgames o www.facebook.com/trials.official y únete a la conversación con el hasthag #TrialsGame.
Para conocer lo más reciente acerca de los juegos de Ubisoft, por favor visita: ubiblog.com.
Trials of the Blood Dragon Trailer: Launch - E3 2016 [US]
TRIALS of the BLOOD DRAGON - Launch Trailer E3 2016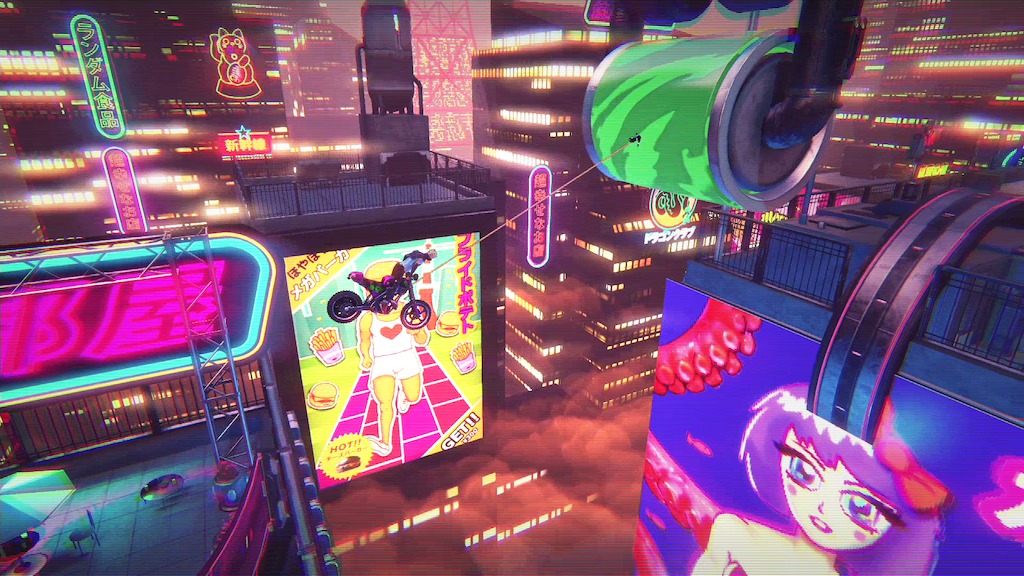 Contacte con nosotros
Joselyn Aguilar
Marketing Ubisoft
Ubisoft
Joselyn Aguilar
Marketing Ubisoft
Ubisoft
Alejandra Morando
Ubisoft Prensa
Another Company
Alejandra Morando
Ubisoft Prensa
Another Company